#InstantPotCooking. No kidding! Who knew this "old-fashioned "pressure cooking" would be modified and start trending? But it is. Of course today instant pot cooking is not the same as it was back in the days of macrame and bell bottoms. Try at least 1 of our 11 vegan keto instant pot recipes.
Pressure cookers are bigger (12 quarts as opposed to between 3 to 8 quarts of the instant pot) and can cook fast meals through the steamed pressure. Great for cooking dishes like beans and meats that need to soften. What it doesn't do is slow cook.
The instant pot can do both. It doesn't use the stovetop, it's an electrical appliance. It can be programmed to perform a number of tasks:
slow cooking and
pressure cooking.
It has a sautee setting.
It makes yogurt,
It bakes breads,
and cakes.
It is a steamer.
The new models have Wi-fi so you can monitor and control it with your tablet or phone.
And of course, as the name implies, it cooks instant one-pot meals, quickly, locking in the goodness of the fresh ingredients you use.
So let's get going on this next batch of awesome vegan keto Instant Pot cooking.
This instant pot of Cauliflower Korma is a fragrant offering of wholesome goodness. But at 14g carbs, 9g fat and 4g protein it's not strictly vegan keto. To make it more suited to a vegan keto meal you could leave out the peas and use dairy-free yogurt. instead of rice, you can add a side dish of greens, cooked or raw. And always add avo if you get a chance. Adding avo gets the fat up and avo is full of amazing benefits for vegan ketos.
Vegan Keto Favorite Ingredient
Cauliflower:
Where would we be without this king of the cabbage family? Cauliflower is loaded with potassium, fiber, vitamins A and C, iron, and calcium.
Fun Cauli Fact: Cooked cauliflower is really good for lowering bad cholesterol. Why? Because cooked, it binds better with bile acids. Making it a happy heart food. Steaming a cauli for around 3 minutes is all you need to unlock this secret. Cooking it in water for 10 minutes…not so good.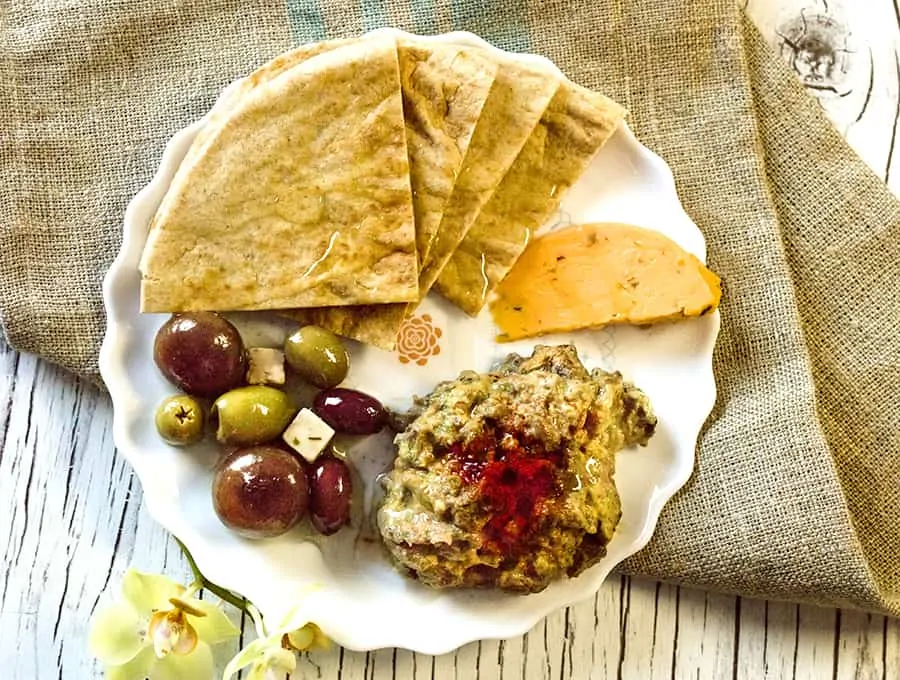 Instant pot cooking time: 10 minutes. Prep time: 20 minutes. Why is this recipe so great? Eggplants suck up so much oil and this recipe is no exception. So it's a kind and keto fat fest for shizz.
Vegan Keto Favorite Ingredient
Brinjal aka Aubergine aka Eggplant
Eggplants are nutrient-dense. Loaded with vitamin B6, vitamin C, minerals like folate, copper, manganese, and magnesium. Some folks are prejudiced against these purple hearts. probably cos of the bad rap they get for being part of the deadly nightshade family (totally uncalled for). At Kind and Keto, we salute them though!
1 serving (80g) = 1 cup (if chopped) Net carb: 2g
Rich in fat. 10.4g per serving. Protein is 7.3g. High in vitamin B12, B6, and vitamin A. This recipe has a vegan keto option and a plain keto one. Switch the chicken broth paste for a vegan alternative. Like mushroom broth.
Net carbs: 4.2g
Vegan Keto Favorite Ingredient
It's not always possible to get raw cashew cream. You can make your own though. This brand is vegan keto-friendly and anti-inflammatory, but not raw. It's super high in L-Glutamine (1000mg) per serving. L-glutamine is an amino acid. And used in supplement form by bodybuilders and athletes.
Use the "saute" setting on your instant pot. Prep time 5 minutes. Cooking time 20 minutes. this is an Indian dish. It's a simple yet spicy version of creamed spinach
Vegan Keto Favorite Ingredient
Spinach:
Spinach is another secret weapon in vegan keto meals. Spinach is loaded with fiber, antioxidants, folates, and carotenoids, which changes to vitamin A in the liver. We use Swiss Chard and call it spinach. If you are into growing veggies, you'll know that the true spinach is a smaller, daintier leaf.
Quick and hassle-free soup that you can whack into your instant pot and leave to cook. It's light and vital. Perfect for after a cleanse or when you feeling a bit under the weather.
Vegan Keto Favorite Ingredient
This brand is silken, extra firm, and non-GMO. Sprouted tofu can be used instead of this as it's lower in carbs.
Serve this delicious, slightly spicy mushy dish on a bed of broccoli or cauli rice with a dash of lemon juice and finely chopped cilantro.
Vegan Keto Favorite Ingredient
Mushrooms
Use fresh mushrooms, canned mushrooms, dried, and reconstituted mushrooms. Any mushrooms will do the trick cos all mushrooms are healthy and earthy and oh so good for the soul.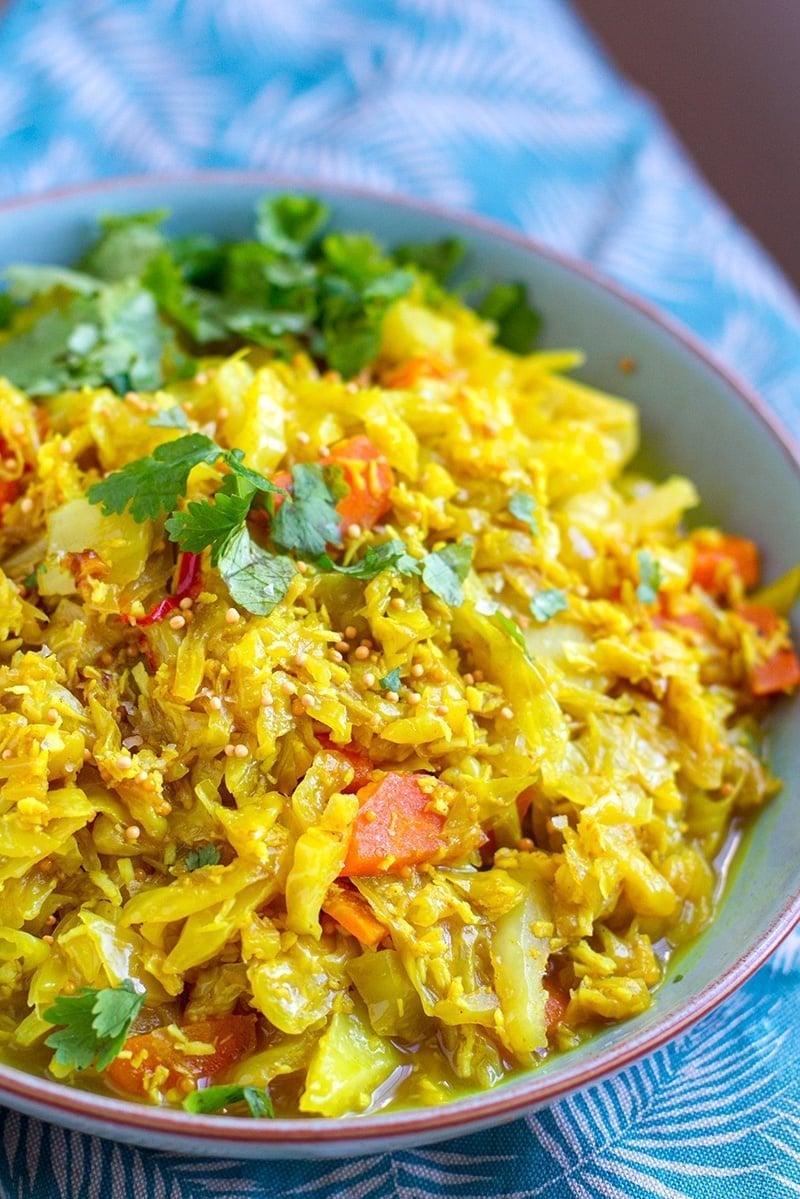 Turn your instant pot to "Saute" for this mild veg curry, the Sri Lankan spiciness includes cumin, coriander, and anise. It's so high in fiber that it makes up for the fairly balanced protein to fat to carb ratio. But if served as a side dish with something high-fat dish it makes an excellent vegan keto meal. This dish is fairly high in vitamin C too.
Sri Lankan curries often have elements of coconut, ginger, mustard and garlic, and turmeric.
Vegan Keto Favorite Ingredient
This Madras Curry Powder is versatile enough to use with mild and spicy meals. You can use it in a curry, like the one above, if you can't find an authentic Sri Lankan Masala. To heat the spice up in any mild curry just add chopped fresh chili, chili paste, or chili flakes. Add masala to dairy-free yogurt dips, or slice an avo into strips, dust with the madras curry powder and serve with spicy fried cauli rice.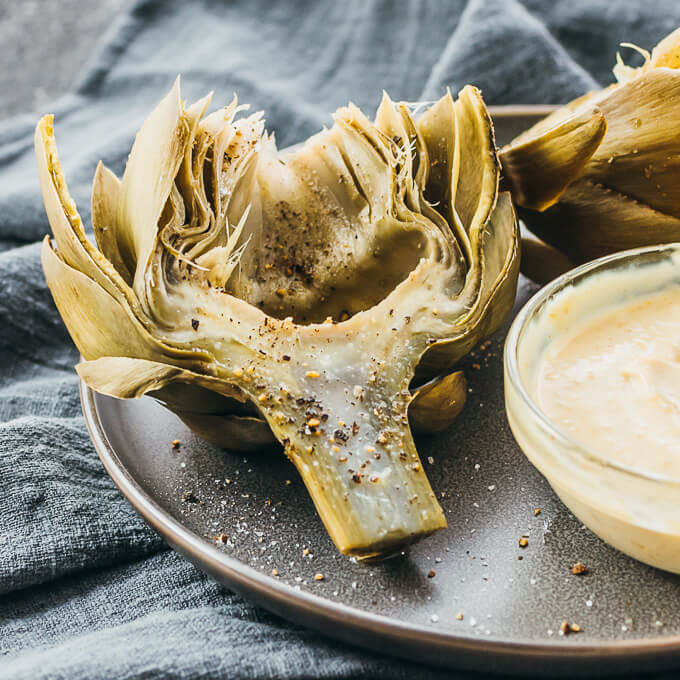 This recipe is 82% fat when served with the dip.
Vegan Keto Favorite Ingredient
Artichokes
Use fresh when possible. Yes, the prep can be a bit tedious but the end results are a delicacy fit for a queen.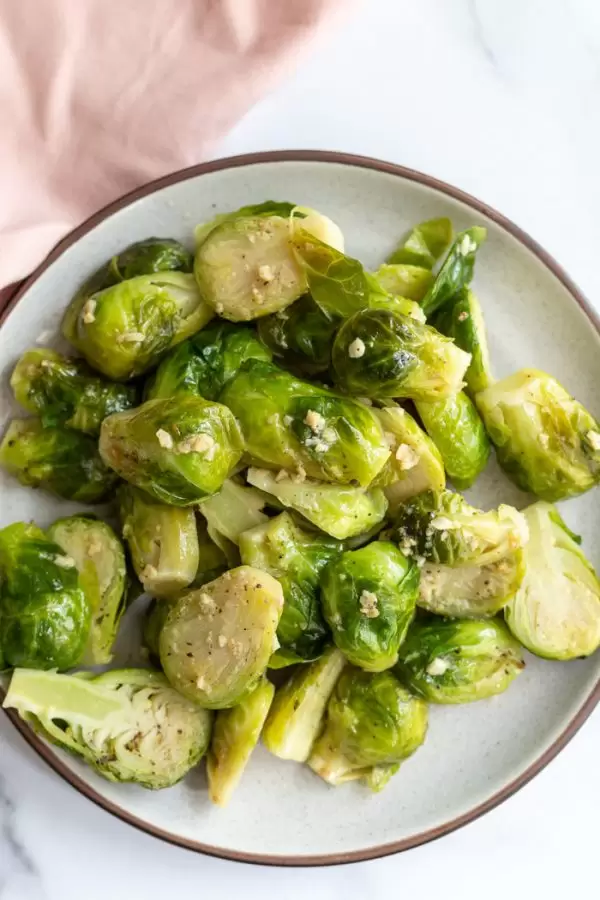 Instant pot cooking really highlights the simplicity of veggies, especially when you season one type of veg with olive oil, garlic, and salt. These "hot pots" can be eaten as complete meals served with a salad or cauli rice. Or you can prepare them as a side dish.
Vegan Keto Favorite Ingredient
Brussel Sprouts:
Take a bow you little beauties! Like cabbage, kale, and spinach, these guys are crammed with wholesomeness!
There are only 3 ingredients to this masterpiece of dairy-free deliciousness. 15 minutes of prep time and a day to incubate.
Vegan Keto Favorite Ingredient
Vegan essential. Agar-agar is a substitute for gelatin. It is made from seaweed. This brand is cheaper than many other brands. Plus it's kosher. This agar-agar is made from Gracilaria algae.
This instant pot tomato soup is ready, from start to finish, in 10 minutes. Keep some canned tomatoes in the pantry for days when you want a hearty meal but don't want to slave away for half the day.
Vegan Keto Favorite Ingredient
This smokey paprika is free from additives, fillers, and flavor enhancers (smoking agents). It comes in a resealable bag to maintain the flavor and aroma. This brand is sun-dried so the nutrient values aren't diminished AND the flavor gets "locked-in" by the rays of supersonic sunshine that adds its own bit of magic to the process.
Loving your instant pot cooking? Check out our other list of 7 instant pot recipes here. If you want to get healthy and try out vegan keto living, we offer a 21-day Ultimate Vegan Keto Diet System from $9.99. If you want more support we also offer 1-hour coaching sessions. The price for the system and the coaching is $99.95. Check out the goods here.