These 7 Low Carb Vegan Spaghetti Squash recipes will make you want to say goodbye to wheat for good. They are all low carb vegan but not all are strictly keto. This is because the carb to fat ratio is a little bit too high for it to be strictly keto.
In any recipe, or meal, that is keto, the fat to protein ratio is at 4:1 or 3:1 (3 fats to 1 protein). So, for example, if your meal is 60 % fat and 30% protein and 10% carb that would be keto. But as soon as the fat ratio or percentage drops below this and the carbs ratio is higher then you are looking at a different scenario. If the protein and fat are higher than the carbs then you good to go. But when the carbs dominate, it crosses over from being keto to a low carb meal or just a normal meal.
Sometimes this is because a recipe will include a sauce. You'll find ready-made sauces are loaded with sugar and sodium and that raises the carb count. The choice is yours. If you like a recipe but it's too high in carbs see if you can leave out the sauce or make your own. That usually sorts out the imbalance. The perfect example of this is our first recipe: Spaghetti Squash Pad Thai. It has a homemade sauce option that brings the carbs right down.
What about the taste of spaghetti squash?
Anyone that eats a very clean diet will not think the taste of spaghetti squash is bland but for you guys that are transitioning to a healthier lifestyle, your tastebuds might still be adjusting. And spaghetti squash can taste quite bland.
This is actually a good thing and is one of the reasons why it's so great for vegan keto dishes. You can dress it up with herbs and spices, add garlic or onion, fried in coconut oil or macadamia nut oil. It's really versatile and because it absorbs the flavors it's cooked with it brings a whole dish together.
Spaghetti squash as a vegetable is the perfect vegan keto ingredient. It is naturally low carb, it has a very subtle taste, and it is high in potassium, vitamins A and C, calcium, and iron.
Net carbs: 21g Protein: 12g Fat: 17g
These numbers include the sauce. So making your own will bring the carb count right down.
Low Carb Vegan Favorite Ingredient
Avo oil has a high smoke point so it's ideal for both cooking with and using as a salad dressing. This brand, Bella Vada, is excellent quality. It's cold-pressed, unrefined, unfiltered, and organic. It's made in California and each bottle contains 15-20 avos!
Wow! this is a quick, easy meal to prepare and it hits all the vegan keto sweet spots.
Net carbs: 13g Fat: 9g Protein: 4g
Low Carb Vegan Favorite Ingredient
Sesame oil has a high smoke point so it's ideal for wok cooking and dressings. This brand, Spectrum, is unrefined, toasted, and very reasonably priced.
Foodie Gift Idea: This brand of Artisan Oils makes an awesome gift pack. Choose 3 La Tourangelle Oils from these flavors. This range uses roasted nuts and seeds and raw nuts and seeds. They also do garlic oil, basil oil, and even pecan oil. Suitable for cooking, using in salads and dressings, and even baking. But the best way to use some of them is in bulletproof coffee! Try the Pistachio Oil!
The one ingredient this recipe left out is also my favorite ingredient. How can you have a Greek salad without olives!!? You can also perk it up even more by adding vegan feta.
Low Carb Vegan Favorite Ingredient
Olives
This is one ingredient you can get everywhere but there are different varieties, black, green, Calamata, Castelvetrano, Manzanilla, Queen, Californian, and don't forget pitted, unpitted, whole sliced, and stuffed with things like pimentos and pine nuts!
4 olives give you 2g of fat so if you're a fan you can add these black jewels to instant pot meals, before or after cooking. Add them to all salads, pizzas, and cauliflower dishes. Just plain cauli rice and chopped, pitted olives drizzled with olive oil. Yum yum, yumminy!
These black, cured olives are delivered by Whole Foods Market. Amazon Prime members get free shipping. You buy them by the pound and trust me when I say these babies are delish! Addictive in fact! These are my faves, hands down, no competition.
Bulk Buy: This brand is a 5.5lb tinned product. Cool tin (I'm a sucker for nice packaging and pretty pictures.)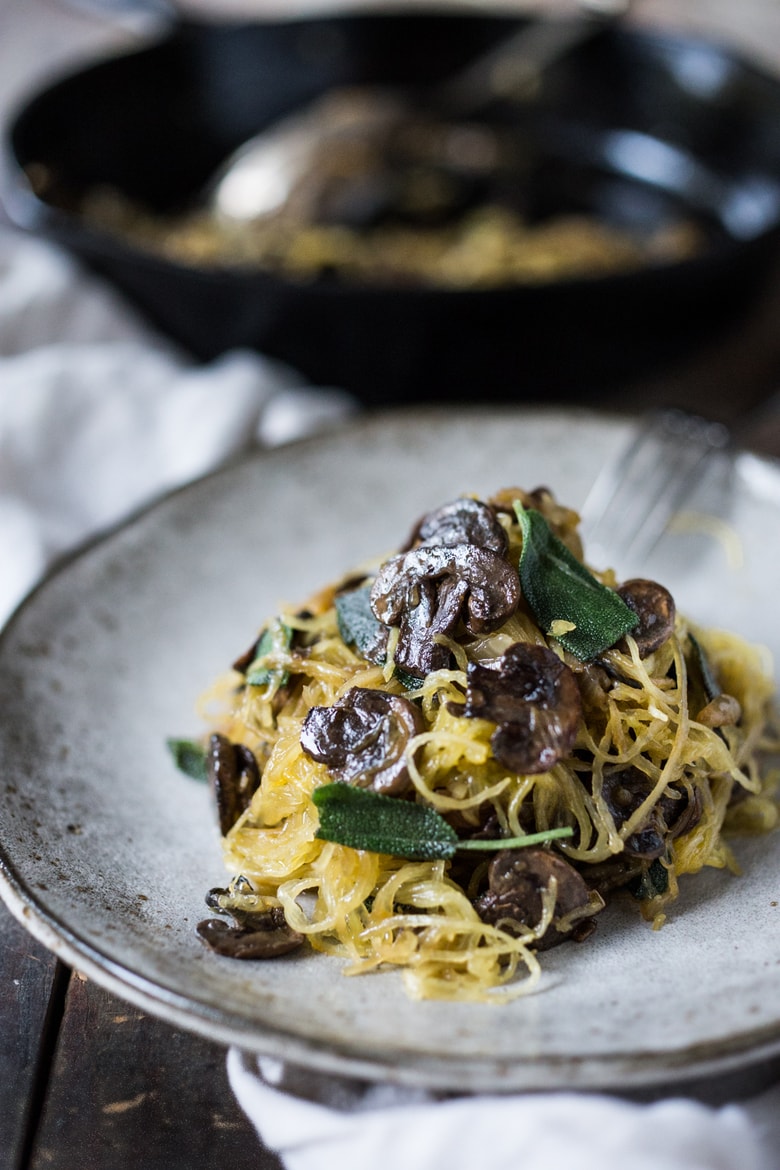 Leave out the Parmesan or replace it with a sprinkling of nutritional yeast flakes. Pine nuts and/or truffle oil complete this dish, elevating it from midweek meal to weekend celebration.
Net Carbs: not available
Low Carb Vegan Favorite Ingredient
The third time I bought Truffle Oil I chose this brand (Urbani). And I've stuck with it. It has a stronger flavor, so less goes further. But it is a bit on the expensive side. You can get cheaper brands but you might be disappointed and put off trying it again because even the inferior brands cost more than your average olive oil. Fortunately, most recipes will say truffle oil is optional so you can still cook up a storm without it.
Truffle oil is a decadent addition to any meal, vegan keto or not. But as vegan ketotarians, we get to splurge on stuff like this. I am a firm believer in not holding back when it comes to ingredients like this. I encourage it!
Life is too short to worry about being indulgent. Once you've been a vegan keto for a while you'll see your whole mindset change when it comes to what "costs". We already save tons of cash by not buying dairy and meat products so I never see a problem with adding these so-called luxury items to my pantry.
What better way is there of impressing your buddies when they come round for a vegan keto feast? "Pass the truffle oil would you Cedric old chap?" It conjures up images of cigars and after-dinner cognac… LOL!!
Also, just FYI black truffle is slightly less costly than white. But a little goes a long way. A few drops are all you need to impart the flavor.
Foodie Gift Idea: I couldn't resist adding this item. While I was looking for a decent brand to recommend I found this Truffle Oil (set of 3) It makes an awesome gift if you have other keto vegans in your circle.
This recipe is a vegan keto dreamboat. It's rich, full of flavor and popping with healthy nutrients.
Carbs: 7.5g Protein: 12g Fat: 24.5g
Winner, winner, vegan keto dinner!
Low Carb Vegan Favorite Ingredient
Vegan Feta
Violife vegan feta is a great dairy-free substitute for feta.
Okay, so this is acorn squash, not spaghetti squash. One is a winter squash the other summer. The acorn squash has a higher carb value compared to spaghetti squash so you can always roast a spaghetti squash instead.
Net carbs: 31g Protein: 4.8g Fat: 16.5g
Adding up to 50g of carbs to your daily diet is the max you can have. Most people try for half that, but if you not actively trying to lose weight and are on the vegan keto maintenance program then having meals with net carbs of 20g or so, is nothing to freak out about. Remember this way of eating is not meant to create mental anguish!!
Also, you can leave out the currants to lower the carbs and replace them with pine nuts.
Low Carb Vegan Favorite Ingredient
Macadamia Nut Cheese
This vegan keto cheese is easy to make. All you need is lemon juice, nutritional yeast flakes, garlic powder, and nuts. Add water and salt and whizz up in your blender. There are 100s of vegan nut cheese recipes around. This cheese is like a spread or hummus.
I couldn't find a macadamia nut cheese to buy online. If any of you come across some please drop me a line!
Kite Hill has a lovely range of dairy-free yogurts and cheeses. You can try this almond cream cheese if you don't want to make the cheese yourself.
This keto crustless pie tastes like a coconut pie.
Net carbs: 3g Protein: 2g Fat: 7g
Low Carb Vegan Favorite Ingredient
Swerve granular sugar replacement makes this pie sweet and keet..O friendly! They also do brown sugar and confectioner's sugar.
Thanks for reading 7 Low Carb Vegan Spaghetti Squash Recipes
If you want more you can find all our blog articles here and our recipes here. We also offer our Ultimate Vegan Keto System with Meal Plans from $9.99 which you can find here. It's a 21-day program that will kickstart you on your way to better health and a vegan keto way of eating.